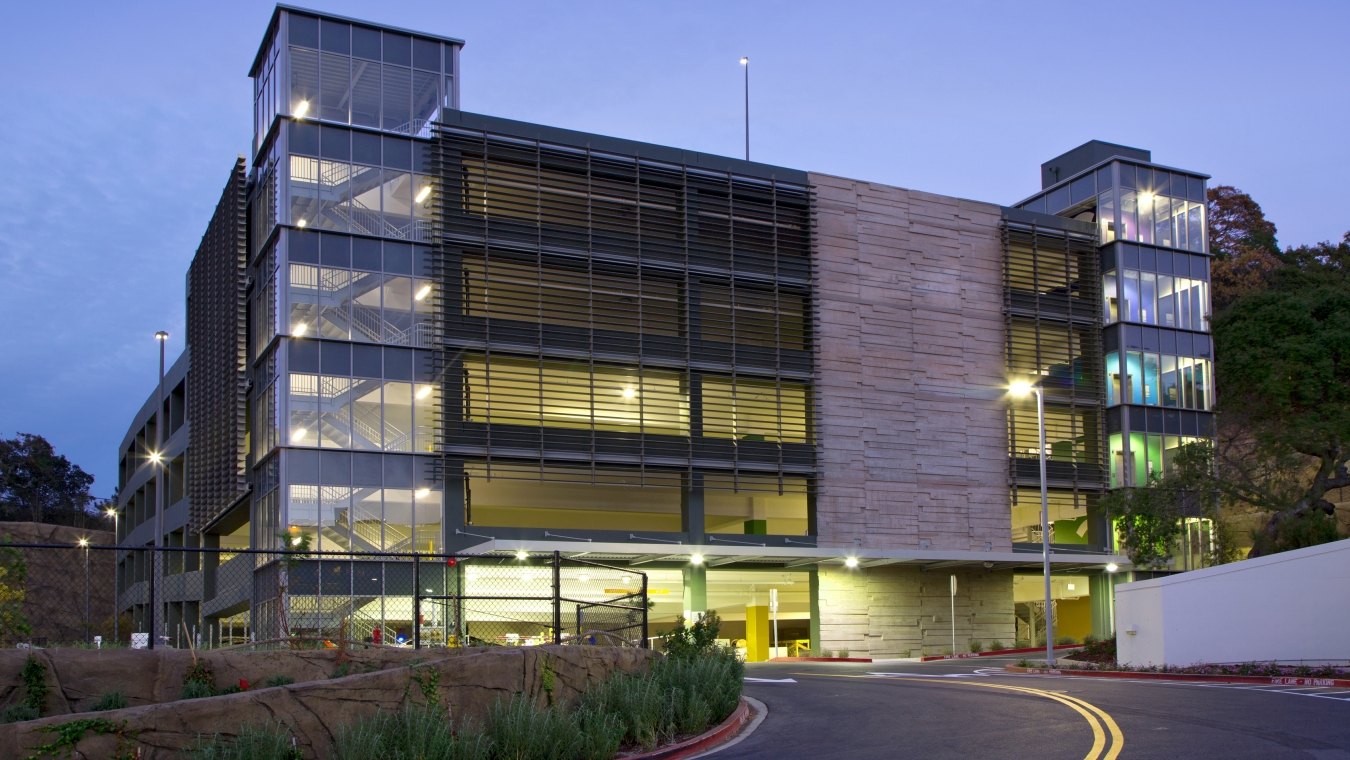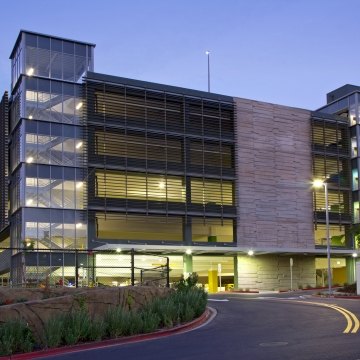 Our Work
Marin General Hospital Parking Structure
Greenbrae, CA
Project Stats
Client
Marin General Hospital
Markets
Built to support a new four-level hospital replacement facility, the Marin General Hospital parking structure project entailed construction of a 136,200-square-foot, six-level, 413-stall parking facility, as well as a 76-stall surface lot. 
Due to its location on an operational hospital campus, special care was taken to mitigate impact to the hospital's emergency department, loading dock and behavioral health building. A mass excavation of 43,000-cubic-yards on the hillside project, extensive site utility relocations and boulder-carved retaining walls posed further challenges. 
The parking facility is nestled into the hillside of the hospital campus to help minimize its visual impact. Boasting picturesque views of the surrounding valley from the upper levels, its facade features an aluminum louver system, incorporated to complement the architectural elements of the new hospital. The site's extensive retaining wall features a rockwork finish that further blends into the landscape. 
Design-build delivery with a focus on operational excellence aided the project team in exceeding the owner's expectations. The project team worked to understand the owner's needs before developing the best parking strategy for the campus and committed to delivering the project on time and on budget, two of the hospital's main priorities. 
As a result of the design-build team's unified effort, the parking facility was delivered $500,000 under budget while adhering to its 13-month schedule. Other accomplishments include: 
Exceptional quality, boasting a Claim/Latent Defect Incident Rate of zero 
Outstanding safety performance, featuring an Incident Rate of zero for McCarthy and 1.0 for the project with 11,000 man-hours and 57,500 subcontractor hours 
Environmental stewardship, incorporating sustainable elements to achieve a net-zero facility 
Designed as a net-zero facility, sustainability was an important element of the project's design and construction. A solar array was built on the structure's rooftop to support the current and future hospital buildings.  
Another eco-friendly element includes a biofiltration system comprised of planter boxes on the perimeter of the structure. The rainwater collected by this system is used to water plants that will provide green screens on all sides of the structure. Furthermore, sidewalk infrastructure was added to improve connectivity from the hospital to a new bus stop and encourage the use of public transportation. 
$500,000

Under Budget

Net Zero

Facility

Zero

Claim/Latent Defect Incident Rate

133,000

Square Feet