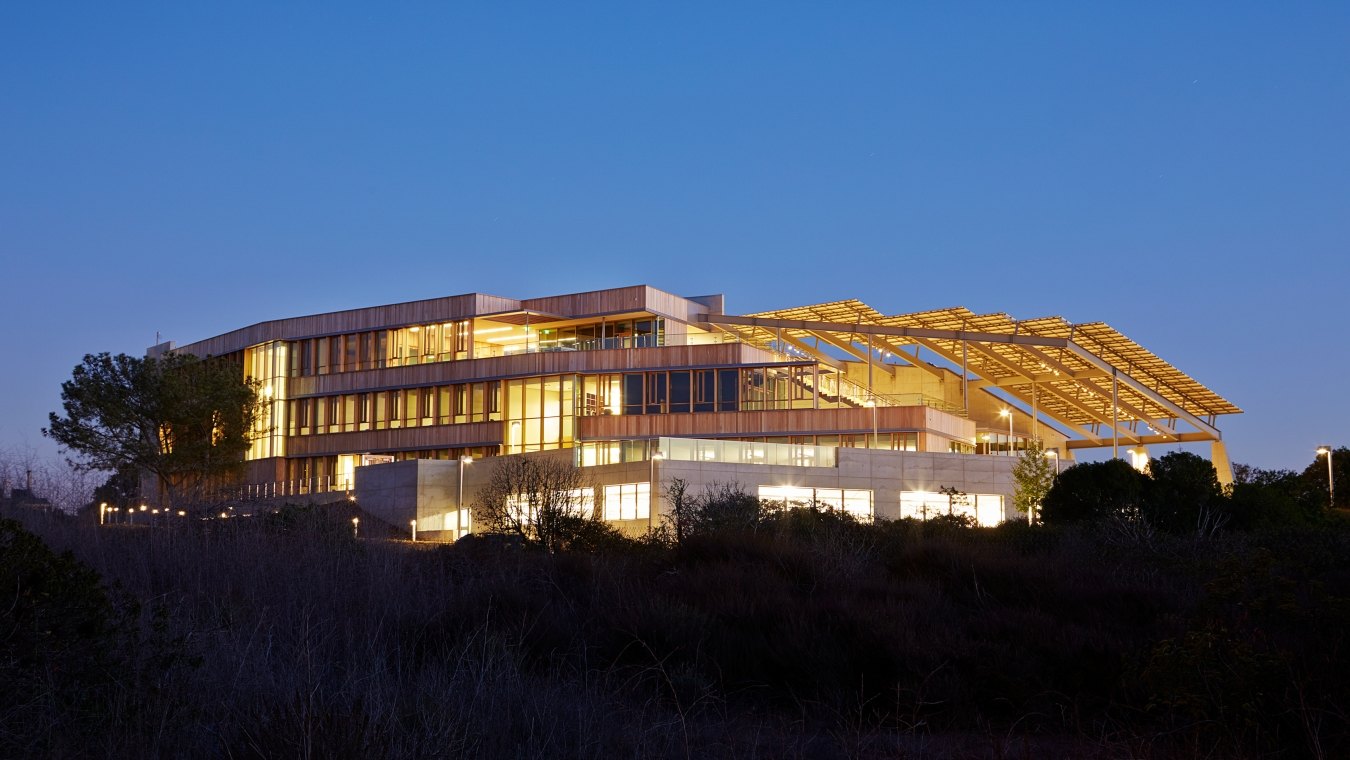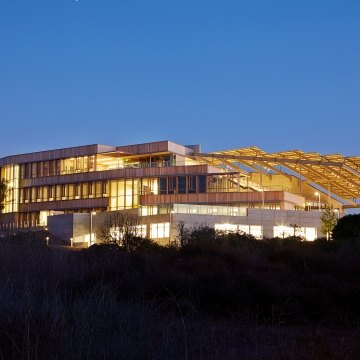 Our Work
J. Craig Venter Genome Lab
La Jolla, CA
Project Stats
Client
J. Craig Venter Institute
Markets
Designed as the first carbon-neutral laboratory in the world, the J. Craig Venter Institute's (JCVI) La Jolla campus embodies the goals of the pioneering research conducted within its meticulously-crafted architectural concrete walls. Home to 125 scientists dedicated to the advancement of genomic research, the landmark facility is an integral part of the Institute's quest to conduct scientific studies capable of solving critical environmental and human health challenges.
Planned to foster collaboration between scientists at JCVI, the University of California San Diego (UCSD), Scripps Institution of Oceanography and other research organizations, JVCI's West Coast home was built on a 1.75-acre coastal site within the UCSD campus. The 45,000-square-foot facility is comprised of a separate single-level laboratory wing and a three-level office/dry research wing framing a central courtyard. A partially below-grade, 112-car parking structure was also constructed beneath the administrative building's roof/podium deck.
The facility's light-filled laboratories feature floor-to-ceiling windows, 14-foot high ceilings and an easily reconfigurable design accommodating an ever-changing research environment. A catwalk in the interstitial space above the labs enables easy servicing of mechanical systems without disturbing the sensitive research activity below.
The technical space houses a single computer data center that hosts the Institute's high-throughput computer systems designed to operate at significantly reduced energy loads. Administrative areas support both office and research activities with configurations providing informal meeting areas, and temporary workstations for visitors. Large conference rooms accommodate both small and large gatherings and are equipped with high-tech systems to facilitate video conferencing and collaboration with researchers worldwide. The west end of the third floor provides myriad social spaces, complete with a cafeteria and small kitchen for staff, as well as a private conference room.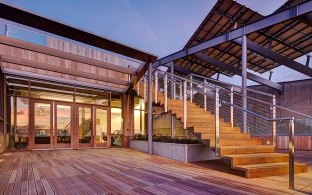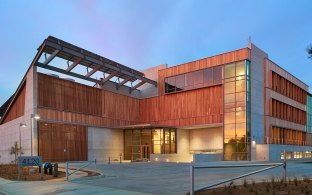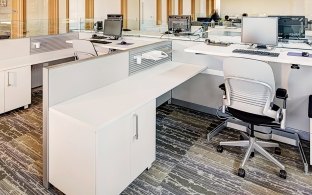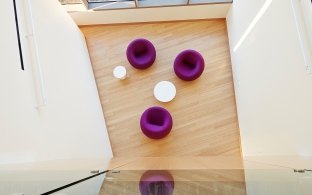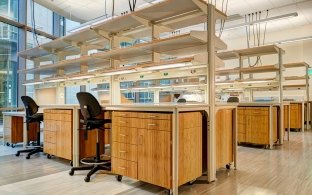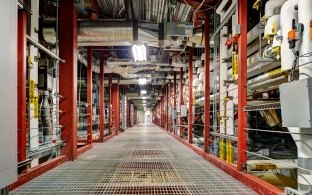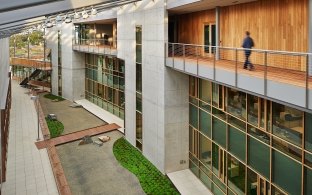 Awards & Recognition
LEED Platinum Certified

U.S. Green Building Council

2016 AIA/COTE

Top 10 Green Projects Award
The American Institute of Architects

2015 Architectural Award

American Concrete Institute, San Diego Chapter
2014 Award of Merit

Southern California-Green
Engineering News-Record California

2014 Beyond LA Architectural Award

Los Angeles Business Council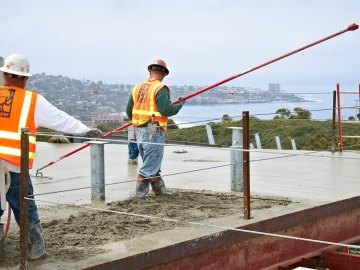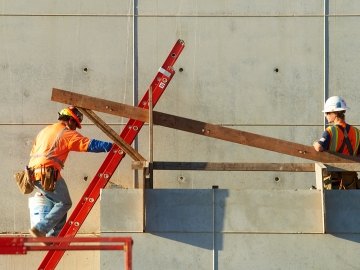 The Outcome
Fueled by the same pioneering spirit that has enabled JVCI to lead the world in genomic research, the cohesive and experienced project team utilized the latest delivery methods and building technology to develop creative solutions. This inventive approach allowed the new facility to open as scheduled while meeting the Institute's revolutionary design and programmatic requirements. Now touted as a masterpiece in modern design and construction, the J. Craig Venter Institute successfully solidifies San Diego's position as a top destination for biotech research and is sure to become one of the area's most iconic buildings.
The project's collaborative delivery process fostered a cooperative partnership environment wherein all members of the project team were focused on the project's ultimate mission. This cooperative partnership effectively resulted in meeting the project's many challenges and ultimately allowed the team to deliver the first carbon-neutral laboratory facility in the world.
Containing some of the most innovative water and energy-efficient systems available today, this facility now serves as a model for sustainable research buildings across the globe. But even more importantly, it provides a place for collaborative research and scientific breakthroughs, enabling the scientists it supports to discover new insights into disease prevention and treatment while protecting the environment for future generations to come.
Engineers
Integral Group / IDeAs
KPFF Consulting Engineers
Consultants
Atelier Ten
Jacobs Consultancy
Andropogon Associates
David Reed Landscape Architects
SC Engineers
Natural Systems
David Nelson & Associates
Davis Langdon