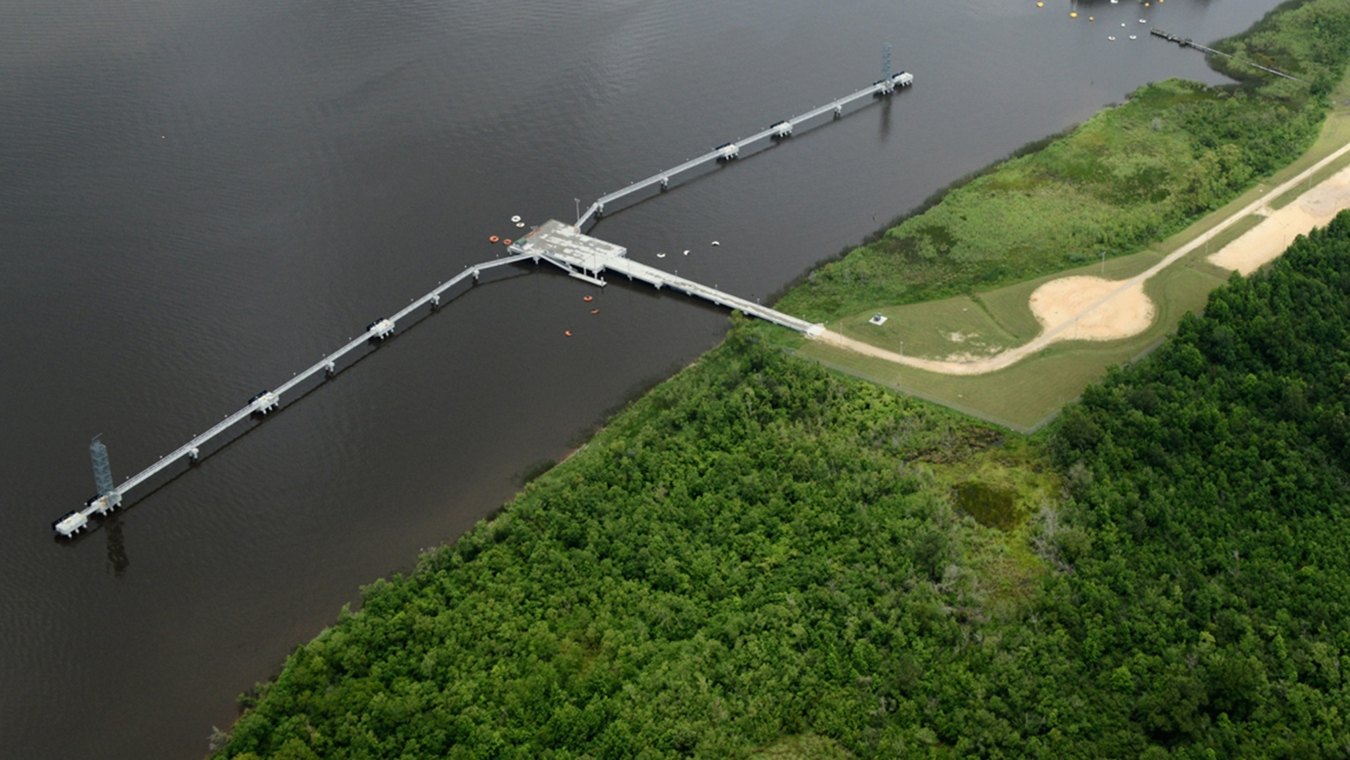 Our Work
MARAD Beaumont Layberth Facility
Beaumont, TX
Project Stats
Client
U.S. Department of Transportation
Markets
This design-build project for the U.S. Department of Transportation's Maritime Administration (MARAD) serves to consolidate the nation's merchant marine fleet. McCarthy was selected to provide a complete turnkey marine facility for eight of the largest government ready reserve fleet cargo ships on the Neches River near Beaumont, Texas. 
The project included permitting, design and construction of two concrete T-piers and approaches, 15 standalone breasting structures on cluster-pile foundations comprised of three, 66" concrete cylinder pile and three battered square pile, 23 mooring structures, 1.2 million cubic yards of hydraulic dredging, as well as installation of catwalks, fenders, and stair towers. 
The project also included construction of utility and electrical services, an access road, parking, lighting and security, and four acres of wetland mitigation. McCarthy's self-perform work included beam installation, all cast-in-place concrete work on the water, as well as roadway, site preparation, utilities work and wetlands. 
Access and utilities allow MARAD to conduct repairs, test roll-on/roll-off ramp deployment, load supplies, perform general maintenance of the vessels, and provide hotel services for minimum crew 24 hours per day on each vessel.