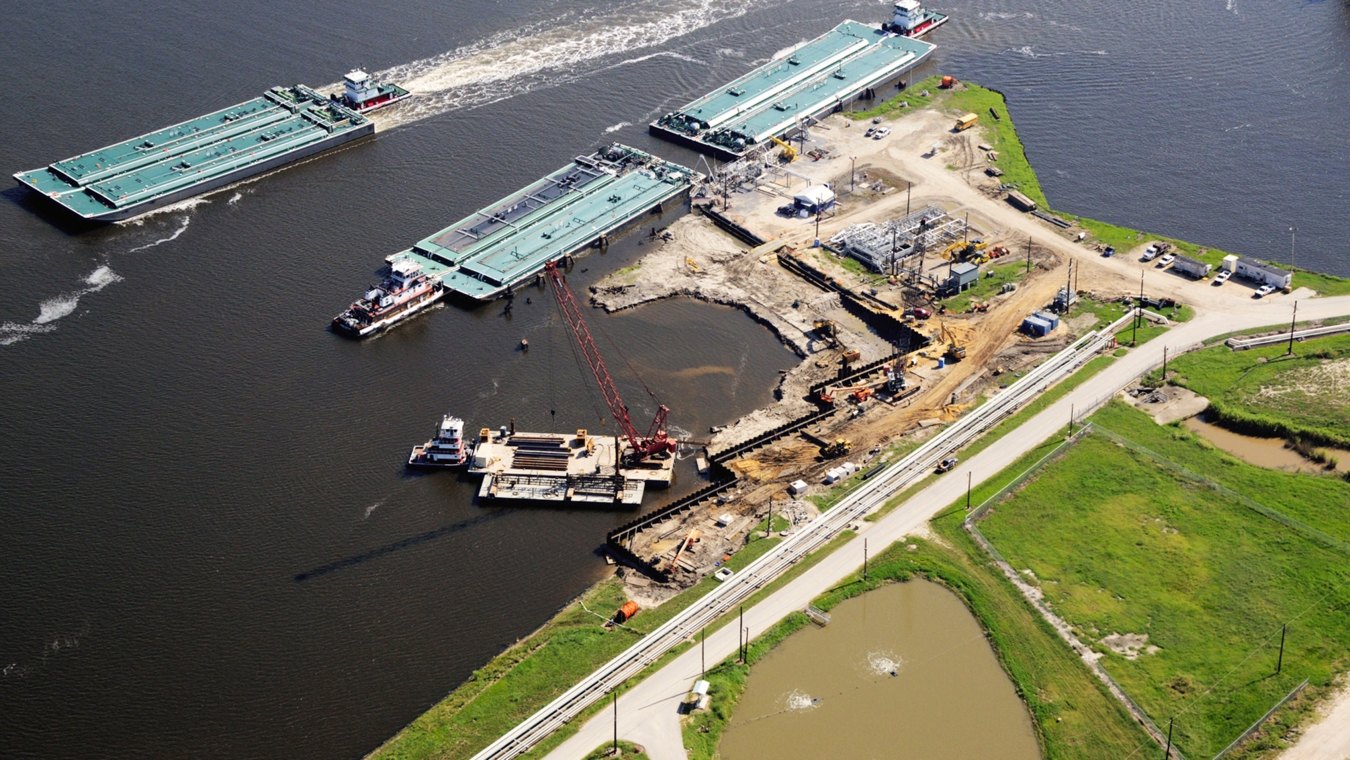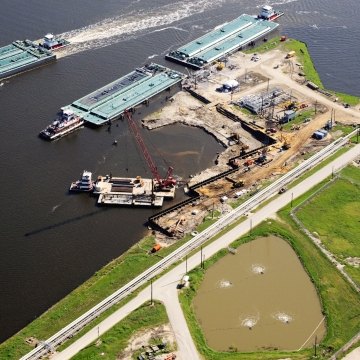 Our Work
Sunoco Barge Docks A&D
Nederland, TX
Project Stats
Client
Sunoco Logistics Partners LP
Markets
McCarthy was selected by Sunoco Logistics Partners, LP to construct two new barge dock slips to support expanded terminal operations and storage capacity. The project is located on the Neches River in Nederland, Texas. 
The project included demolition of the existing bulkhead and marine structures, construction of 900 linear feet of sheet pile bulkhead, installation of 12 arch fenders, installation of 10 new 42" and 60"diameter monopile breasting dolphins up to 130' long, re-location of two existing drainage outfalls, and mechanical dredging of approximately 40,000 cubic yards of material consisting of virgin bank and existing river bottom to a depth of -15 feet below mean low tide (MLT). 
The project began construction in May 2015 and completed in December. McCarthy's self-perform work included all site work, 1:1 battered pile, sheet piling, waler system installation, driving of monopile, fender installation, and utilities work.