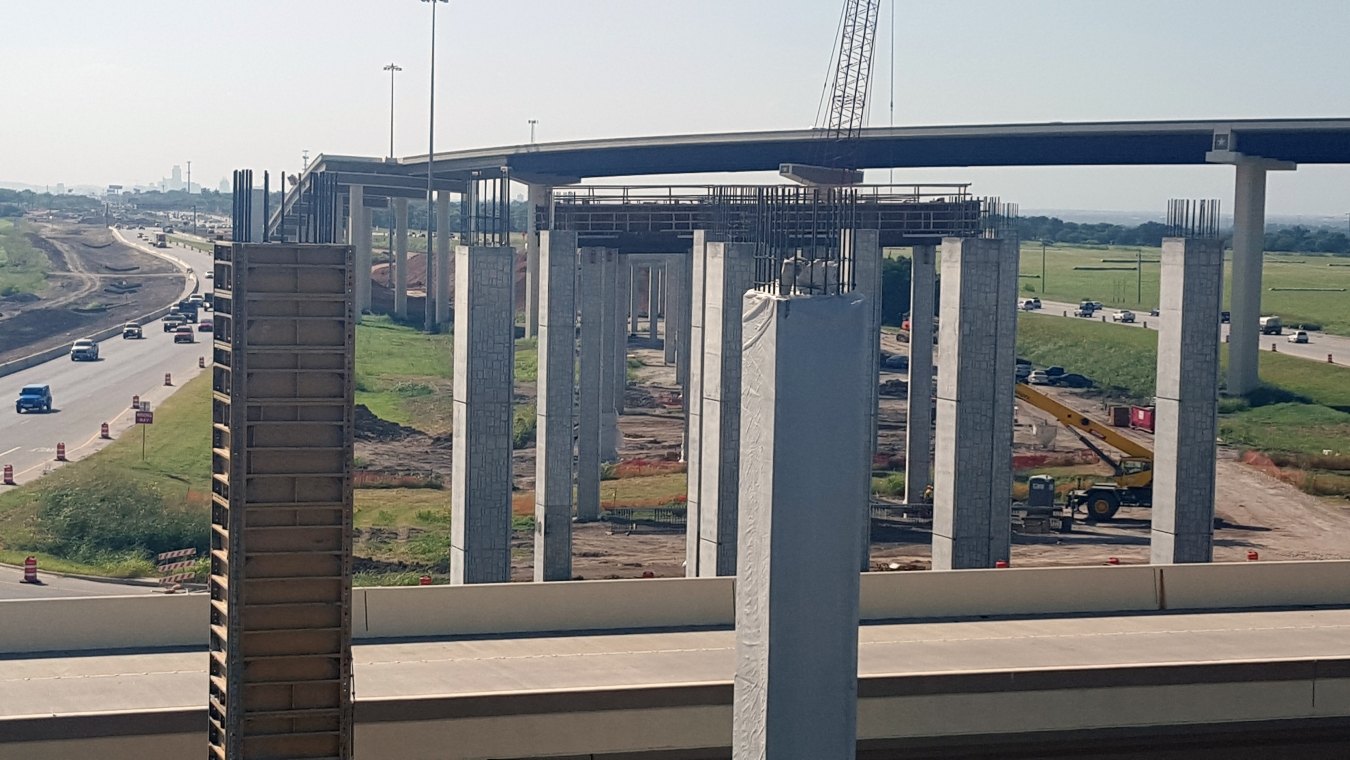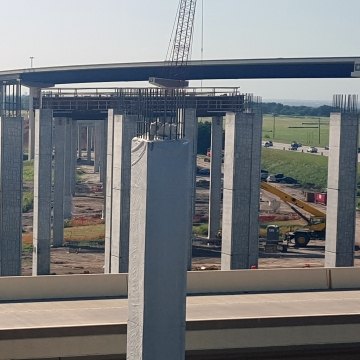 Our Work
State Highway 71 Express Lanes
Austin, TX
Project Stats
Client
Texas Department of Transportation
Markets
McCarthy is the prime Design-Builder for this project that will bring much needed improvements to the 3.9-mile corridor between Presidential Boulevard and Farm-to-Market Road 973 in Austin, Texas. Construction includes addition of one new tolled lane in each direction to the existing SH 71 corridor beginning at the Austin-Bergstrom International Airport (ABIA) and continuing east over SH 130 and Onion Creek, new bridges over FM 973 and SH 130, widening of the onion Creek bridge, access ramps on and off the toll lanes, toll gantry integration, and extensive drainage improvements. The project also re-aligns FM 973 to remove the existing super-street configuration and build a new alignment, as well as adds seven miles of shared use pathways for bicycles and pedestrians.
The project required extensive utility relocation coordination with nearly a dozen separate franchise utilities, so coordination of multiple stakeholders was critical to the success of the SH 71 project. Key stakeholders included ABIA which is located within the project limits, Central Texas Regional Mobility Authority (CTRMA) which will operate and maintain the facility, and the City of Austin which will maintain the shared use path which runs the length of the corridor.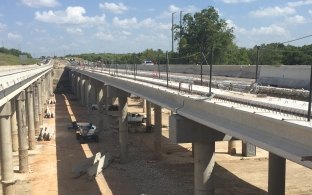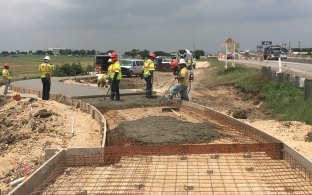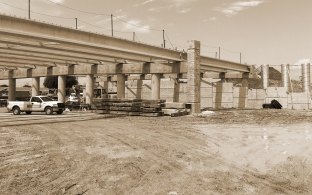 ENGINEER
Lockwood, Andrews & Newnam, Inc.