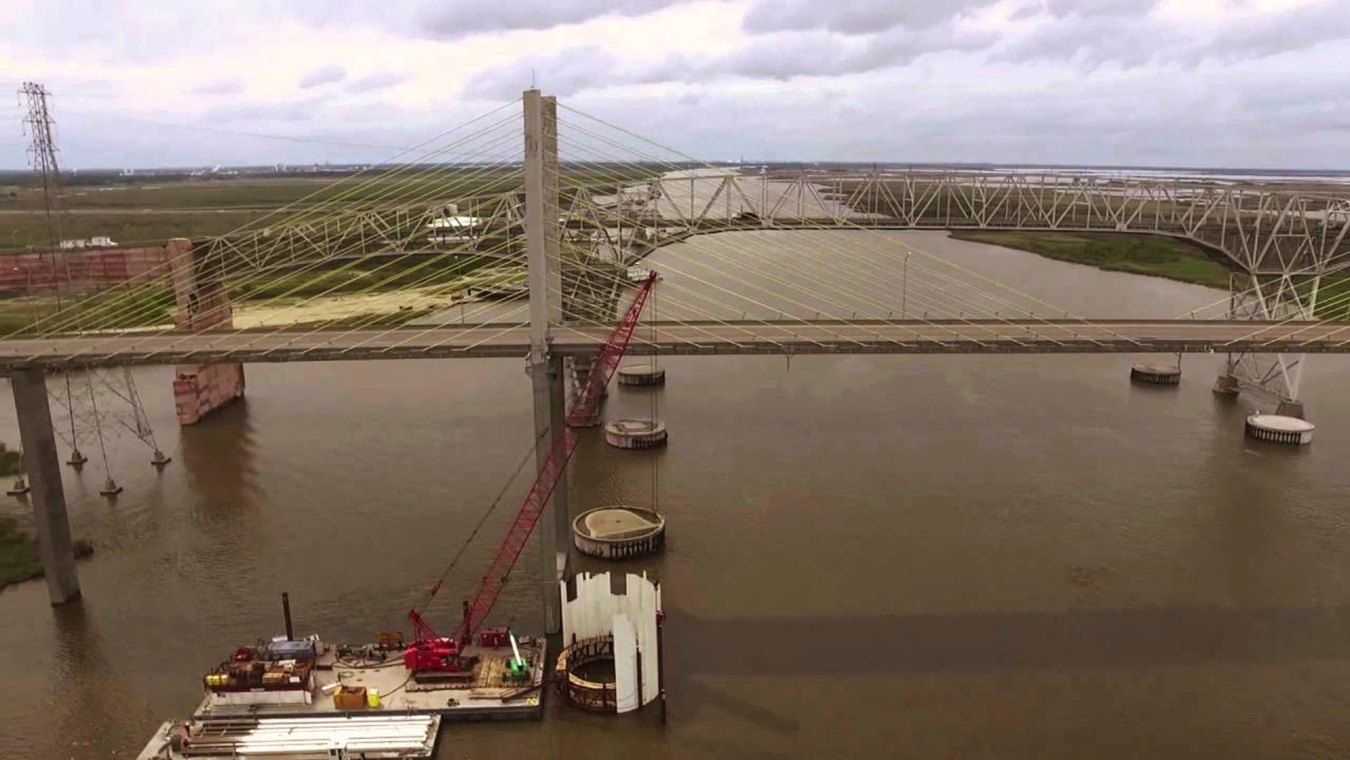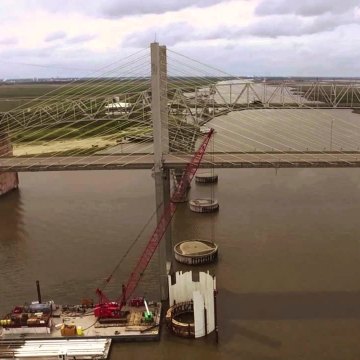 Our Work
State Highway 73 Rainbow Bridge
Port Arthur, TX
Project Stats
Client
Texas Department of Transportation
Markets
McCarthy was selected by Texas Department of Transportation to demolish and replace two existing bridge protection dolphins for the Rainbow Bridge on the Neches River in Port Arthur. The dolphins are circular coffer cells, 50'-55' inch diameter, with associated fender system and marine components.   
The project included demolition of the existing marine structures, installation of 192 PS-27 flat sheet piles up to 96-feet long, 8,000 CY of sand backfill, 24" concrete cap, and installation of a creosote fender system. 
The seven-month project began construction in February 2016 and completed in September. McCarthy self-performed all work from the water using a crane and material barges including pile driving, backfill, compaction, concrete and fender installation.